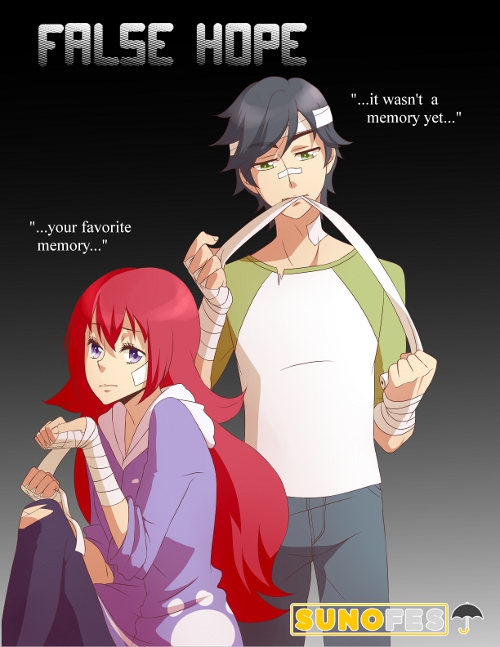 False Hope [Demo]
Full version set to release this year
---
It's been a long time, hasn't it?
Well, in an effort to finish all of my small projects, I will also finally be releasing the full version of "False Hope". I just have to apply the rest of one character's voicework, make an ending credits video, fix the end scene, script in the image and sound commands, and then the project is done!
Thank you to all who has enjoyed the demo and has been patiently awaiting the full release. I will do my best not to let you down! I am hoping to maybe enter the final version in the next SuNoFes if that is still ongoing, otherwise just expect a release sometime before the year is up!