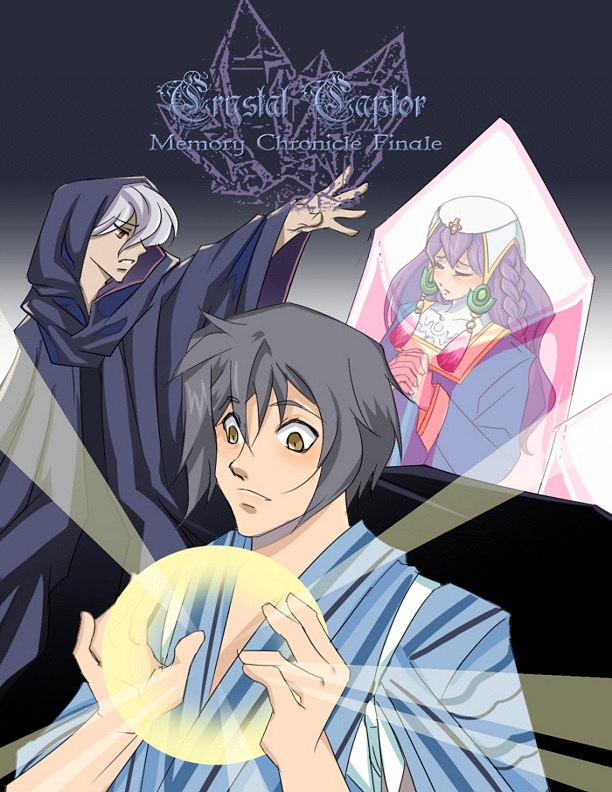 Crystal Captor: Memory Chronicle Finale
Fixes added to the build!
---
I just uploaded an updated build of Crystal Captor!
What this fixes:
- During the bread quest, if you try to enter the pub you will be turned back rather than nothing happening
- You can now steal the bread without worrying about the game locking up
- Added flour bags to block accessing event where it would lock up
- Said flour bags are events which have a dialogue that shows up upon pressing Enter (all the same though for every bag)
- You now cannot leave until you either buy or steal the bread
- All the tea in Mona's house is an event that brings up dialogue as well as the letter on the table
- One event in Moses' house in the kitchen now functions!
- The event with the white haired girl at the bucket at the pub in the end of the game now works from left approach
- Final cutscene, Mona's walking path is corrected
- End credits now scroll slightly slower and added missing credits for assets
Thank you for all your support to those who played the game, I hope you enjoy!
Files
Crystal Captor MCF.exe
241 MB
Jul 10, 2017
Get Crystal Captor: Memory Chronicle Finale