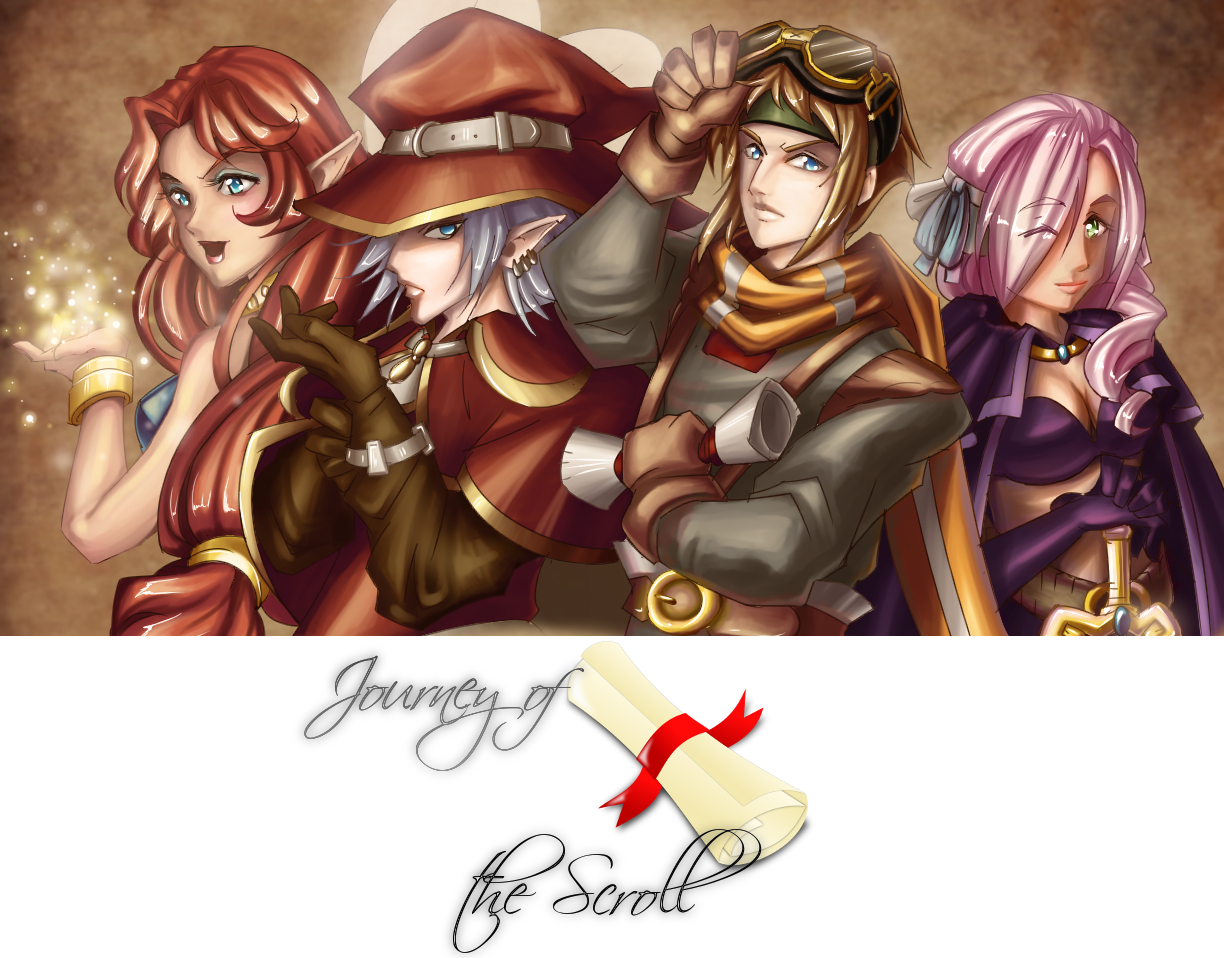 Journey of the Scroll
- I have begun adding in the rest of the voice asking that was already available, starting from least lines to most.
- 4 characters that needed voicing have been cast. 3 of the 4 have confirmed their roles so far!
- Already received the complete batch of lines for one of the characters of those new casted 4.
- Written a brand new scene that happens after the credits roll for the True Ending.
- Eventing and mapping said brand new scene.
Get Journey of the Scroll